Management Team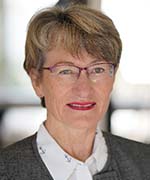 Christine Patton
Executive Director
Christine Patton is a Bermudian reinsurer and banker with over 30 years experience in local and international markets specializing in board governance in the publicly listed financial sector. She served PartnerRe as General Counsel and Secretary to the Board for 20 years from 1996 as well as Butterfield Bank as in house counsel from 1990 – 1996 and in 2017 as Secretary to the Board assisting with US publicly listed governance matters. Christine served as Chair of the Barrister and Accountants AML Committee in Bermuda from 2015 until 2017.
From 2018 until 2020 Christine was a non executive director on an ASX listed mortgage insurer in Australia and in the year to November 2022 has served Ingenia, a publicly listed property REIT and Allianz Life Australia as a consultant.
Christine has a Bachelor of Commerce and a Bachelor of Laws from Queensland University in Australia and in 2021 completed a Certificate of Sustainable Leadership at University of Cambridge. She is also a GAIC with the Australian Institute of Directors.
Christine is an avid sailor and swimmer.
Christine at This email address is being protected from spambots. You need JavaScript enabled to view it.; telephone: 441-525-5353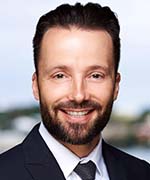 Martin Laframboise
Senior Advisor
Martin Laframboise is an experienced senior leader and internationally savvy re/insurance industry expert, with over 20 years of experience executing cross-border strategies in many different markets, including Bermuda. Prior to his current role as BILTIR's Executive Director, he served as Chief Risk Officer and Head of Reinsurance at Sun Life Financial International from 2017-2021.
From 2008-2017, he was leading Group Reinsurance at Munich Re Canada, where he contributed to the growth of MR's traditional and structured reinsurance business for the Canadian and Caribbean markets. Prior to Munich Re, he served as Resident Actuary for Colina Insurance Ltd., a life & health financial services company based in the Bahamas; Les Services actuariels SAI (Canada), a Quebec based actuarial consulting company; and Standard Life (Canada branch).
Martin is a Fellow of both the Society of Actuaries and Canadian Institute of Actuaries since 2006. He holds a bachelor's degree in actuarial science (B.Sc.) from Université du Québec à Montréal and a minor in Financial Planning (Pl. Fin).
Contact Martin at This email address is being protected from spambots. You need JavaScript enabled to view it.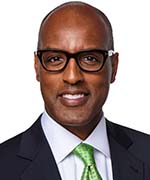 The Honorable Curtis L. Dickinson
JP MP
The Honorable Curtis L. Dickinson JP, MP is the Executive Adviser to the Bermuda Long-Term Insurers and Reinsurers (BILTIR) where he supports the organization in their domestic and international advocacy initiatives. He also serves as an independent board director of Kroll Bond Rating Agency (KBRA). Additionally, Curtis currently serves as a Member of Parliament representing Constituency 21 - Pembroke South East. He was initially elected to Bermuda's House of Assembly in June 2018 and reelected in October 2020. He was appointed Bermuda's Minister of Finance on November 1, 2018 and served in that role until February 2022.
Curtis has over 25 years' experience as an investment and commercial banker in the United States, the United Kingdom and Bermuda. Immediately prior to his ministerial appointment, Curtis served as Executive Vice President and Group Head of Private Banking at The Bank of N.T. Butterfield & Son Limited. During his twelve-year tenure at Butterfield, he was also responsible for Butterfield's global Treasury function and its Bermuda based Wealth Management business (Private Banking, Asset Management, Personal & Corporate Trust, and Custody). Prior to his return to Bermuda in 2006, he held senior roles with Donaldson Lufkin & Jenrette Securities Corporation (DLJ), Credit Suisse First Boston Corporation, and Wells Fargo Securities, raising capital for companies in the media and emerging telecommunications, consumer and retail industries.
He has previously served as Chairman of the Board of Education and the Bermuda Hospitals Board and served as a director on the boards of the Bermuda Economic Development Corporation, the Bermuda Land Development Company, and the Montessori Education Trust. He currently serves as a director of HOME. Curtis holds a Master of Business Administration degree from Columbia University's Graduate School of Business and a Bachelor of Arts degree in Finance from Morehouse College.