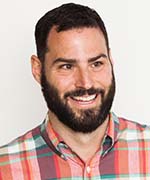 David Schonthal
David Schonthal is an award-winning Professor of Strategy, Innovation & Entrepreneurship at the Kellogg School of Management where he teaches courses on new venture creation, design thinking, healthcare innovation and creativity.
Along with his colleague Loran Nordgren, David is one of the originators of Friction Theory – a ground-breaking methodology that explains why even the most promising innovations and change initiatives often struggle to gain traction with their intended audiences – and what to do about it. This work is popularized in David's Wall Street Journal and National Bestselling book, The Human Element: Overcoming the Resistance That Awaits New Ideas (Wiley).
Outside of Kellogg David has been a practitioner of entrepreneurship, design, and innovation for over 20 years. He has spent a decade working at world-renowned design firm, IDEO, and currently serves as an Operating Partner at 7Wire Ventures, a healthcare technology-focused venture capital firm and a Venture Partner at Pritzker Group Venture Capital, a consumer and enterprise-focused fund. David is a Global Advisor at Design for Ventures (D4V), a Tokyo-based early-stage venture capital fund that invests in design-led Japanese startups.
He is a contributing writer to Forbes, Inc., Fortune and Harvard Business Review magazines, authoring articles on corporate entrepreneurship, innovation, change and business design and is a Distinguished Achievement Award Finalist for Thinkers50, an international organization that identifies, ranks, and shares the leading management ideas of our age.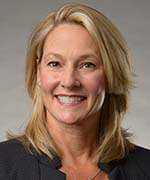 Michelle Moloney
Ms. Moloney is the chief risk officer at Pacific Life Re ("PL Re"). In her role, she is responsible for overseeing risk management, legal and compliance activities across PL Re. She is a member of the Executive Committee and works closely with the team to balance risk and reward to continue to drive successful long term global growth. Prior to joining PL Re in early 2021, Ms. Moloney was the chief risk officer of Protective Life Insurance Company, where she was responsible for enterprise risk management. Prior to Protective Life, she worked for Wells Fargo as SVP of Strategy and Regulation for their reinsurance division.
Ms. Moloney has over 25 years of financial industry experience spanning, banking, management consulting, retail insurance as well as reinsurance across global markets. Her diverse roles from managing M&A, leading corporate and strategic development to heading up a technology start up, in addition to enterprise risk management offer broad and unique perspectives to overall risk oversight and optimization.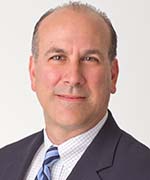 Peter Giacone
Peter Giacone is a Senior Managing Director and Global Head of the Insurance Ratings team at KBRA, where he performs credit and financial analysis for the company's rating process. In addition to insurance and financial guaranty, Peter also works closely with KBRA's investment fund and public finance analytical teams.
Prior to joining KBRA, Peter spent six years as chief financial officer at the Liquidation Bureau within the New York State Department of Financial Services. Over the span of his 35-year career in financial services, Peter has worked extensively in analytical roles involving risk management, capital markets, and financial reporting at numerous companies including Morgan Stanley, MetLife, and XL Capital.
Peter earned a B.S.B.A. in accounting from the Georgetown University McDonough School of Business and an MBA in finance from the New York University Stern School of Business.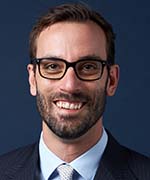 Paolo Fiandesio
Mr. Fiandesio joined Resolution Re in November 2021 as Chief Risk Officer. Prior to joining Resolution Re, he spent 3 years at Somerset Reinsurance Ltd, where he was responsible for the design and implementation of Somerset's risk management framework, working closely with Senior Management and the Board.
Paolo has over 10 years of management consulting experience at EY, where he worked with Chief Risk Officers and executive management teams across continental Europe and the UK to design and implement risk management frameworks in compliance with Solvency II. Since joining EY Bermuda in 2016, he was responsible for the delivery of EY's risk and regulatory services, with a focus on assisting new (re)insurance start-ups wanting to register under the Bermuda Insurance Act 1978 and its related regulations.
Mr. Fiandesio has a bachelor's degree in international Markets Economics and a master's degree in management of Financial Intermediates.