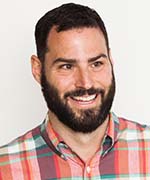 David Schonthal
David Schonthal is an award-winning Professor of Strategy, Innovation & Entrepreneurship at the Kellogg School of Management where he teaches courses on new venture creation, design thinking, healthcare innovation and creativity.
Along with his colleague Loran Nordgren, David is one of the originators of Friction Theory – a ground-breaking methodology that explains why even the most promising innovations and change initiatives often struggle to gain traction with their intended audiences – and what to do about it. This work is popularized in David's Wall Street Journal and National Bestselling book, The Human Element: Overcoming the Resistance That Awaits New Ideas (Wiley).
Outside of Kellogg David has been a practitioner of entrepreneurship, design, and innovation for over 20 years. He has spent a decade working at world-renowned design firm, IDEO, and currently serves as an Operating Partner at 7Wire Ventures, a healthcare technology-focused venture capital firm and a Venture Partner at Pritzker Group Venture Capital, a consumer and enterprise-focused fund. David is a Global Advisor at Design for Ventures (D4V), a Tokyo-based early-stage venture capital fund that invests in design-led Japanese startups.
He is a contributing writer to Forbes, Inc., Fortune and Harvard Business Review magazines, authoring articles on corporate entrepreneurship, innovation, change and business design and is a Distinguished Achievement Award Finalist for Thinkers50, an international organization that identifies, ranks, and shares the leading management ideas of our age.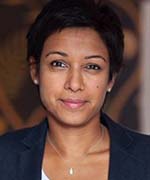 Amy Ponnampalam
Amy is the Chief Executive Officer for Athora Life Re Ltd (a Class E reinsurer in Bermuda) and is responsible for the Bermuda operations for the Athora Group, a leading provider of savings and retirement products in Europe. Amy joined Athora at its inception in 2018 and has worked in Bermuda for 11 years. Prior to joining Athora, Amy was based in London as Head of Corporate Projects for Legal & General.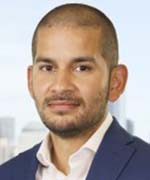 Andrew Sooboodoo
Andrew is the Chief Risk Officer at Fortitude Re where he is responsible for the oversight of all risk across the company. Andrew has broad experience across pricing, capital and valuation across a broad range of products. Andrew is a Fellow of the Institute of Actuaries and holds a degree in Actuarial Science. In his spare time Andrew enjoys spending time with this wife, three young daughters and supporting Manchester United.
Beth Cava
Beth Cava is an assurance partner at Deloitte. She began her career in New York City and has spent the last sixteen years in Bermuda. During this time, Beth has been providing audit, assurance and advisory services to global insurers, banks, asset managers and private equity firms. She is the leader for Deloitte Bermuda & Caribbean's Sustainability & Climate practice, where she has a focus on regulatory and framework readiness assessments and disclosures. Beth is a graduate of The College of New Jersey with a Bachelor of Science in Accountancy, a Certified Public Accountant and a Chartered Alternative Investment Analyst.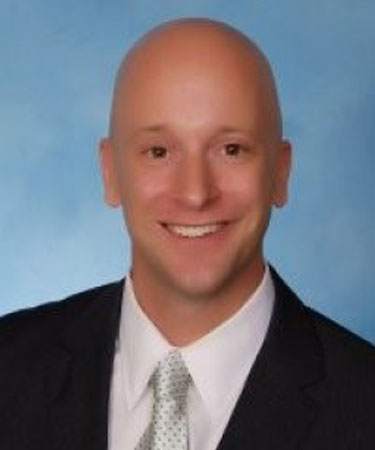 Darryl Herrick
Darryl joined Global Atlantic Re in 2014, and in his role as Co-Head of Reinsurance, is responsible for expanding and broadening Global Atlantic's institutional client base among the Top- 50 L&A insurance companies in the U.S as well as multi-national clients internationally.
Darryl is also President of Global Atlantic's Bermuda companies, where he helps manage internal/external reinsurance transactions and GA's relationship with the Bermuda Monetary Authority.
He also serves as a member of the BILTIR Board of Directors.
Prior to Global Atlantic, he worked as a Partner with C12 Capital Management, a Director at Barclays Capital and Vice President at Goldman Sachs.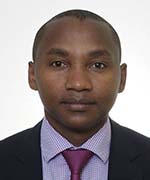 Martin Maringi, CFA, FRM, CPA
Mr. Maringi is a Member Authority's senior leadership team, contributing to the development and implementation of the Authority's supervisory framework, with a specific focus on leading the teams responsible for the supervision of the Bermuda life insurance sector.
Mr. Maringi has over 13 years of experience supervising internationally active insurance groups, leading supervisory colleges, spearheading implementation of Bermuda's eligible capital framework and applying Bermuda's insurance linked securities framework.
Prior to joining the Authority in 2010, Mr. Maringi worked at Deloitte & Touché and Standard Chartered Bank.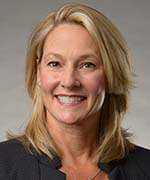 Michelle Moloney
Ms. Moloney is the chief risk officer at Pacific Life Re ("PL Re"). In her role, she is responsible for overseeing risk management, legal and compliance activities across PL Re. She is a member of the Executive Committee and works closely with the team to balance risk and reward to continue to drive successful long term global growth. Prior to joining PL Re in early 2021, Ms. Moloney was the chief risk officer of Protective Life Insurance Company, where she was responsible for enterprise risk management. Prior to Protective Life, she worked for Wells Fargo as SVP of Strategy and Regulation for their reinsurance division.
Ms. Moloney has over 25 years of financial industry experience spanning, banking, management consulting, retail insurance as well as reinsurance across global markets. Her diverse roles from managing M&A, leading corporate and strategic development to heading up a technology start up, in addition to enterprise risk management offer broad and unique perspectives to overall risk oversight and optimization.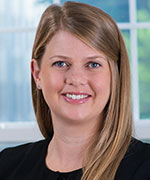 Melanie Fullerton
Melanie Fullerton is a senior counsel in the Regulatory & Risk Advisory Group at Walkers' Bermuda office. She joined Walkers in 2019 from the Bermuda Monetary Authority ("BMA") where she worked in their legal enforcement and policy department. There, she was an integral member of the BMA representative for the CFATF Mutual Evaluation Assessment and was responsible for completing the technical assessment.
Melanie advises on Bermuda regulatory matters, regularly advising clients on the existing regulatory framework in Bermuda as well as the evolving regulatory landscape. She also advises financial services businesses on a wide range of regulatory matters, including conducting the review and analysis of AML/ATF policies and procedures; advising and completing change of control applications and other statutory notifications with the BMA; advising and preparing licensing applications for regulated financial institutions; advising clients on general regulatory matters such as economic substance, data privacy and protection; regulatory governance; and local pension providers and medical practitioners on the specific regulatory changes affecting their industry. Melanie is also a Certified Cyber Risk Officer of the International Cyber Threat Task Force and a Certified Information Privacy Professional (Europe) of the International Association of Privacy Professionals.
Prior to joining Walkers, Melanie worked for the Bermuda Monetary Authority as a senior officer in the Legal, Policy and Enforcement Department. Prior to joining the BMA, she practiced for five years in the corporate team of another Bermuda law firm.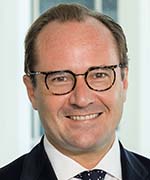 Mitchell Klink
Mitchell is an Associate Partner in EY's Consulting practice in Bermuda, with a focus on strategy and digital transformation in the (re)insurance sector. He has over 20 years of experience delivering strategic programs with business, operations, and technology change.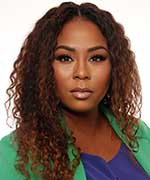 Natasha Scotland-Courcy
Ms. Scotland Courcy serves as General Counsel, Chief Operating Officer (COO) and Secretary of Athene Life Re Ltd. and has over 19 years of experience as a corporate attorney with 15 of those being in the reinsurance industry. Ms. Scotland Courcy has been with Athene since 2012 and works with Athene's business units to manage its reinsurance transactions including acquisitions, strategic transactions, reinsurance arrangements and alternative structures. In her role as COO, Ms. Scotland Courcy is responsible for oversight of the Bermuda office, designing and implementing business operations and establishing policies that promote the Company's culture and vision and provides regular reports to our board of directors. Prior to joining Athene, Ms. Scotland Courcy held legal counsel positions at other international companies where, amongst other things, she managed complex internal reorganization projects, merger and acquisition deals, cat-bond transactions, and assisted in managing the legal operational requirements for global subsidiaries.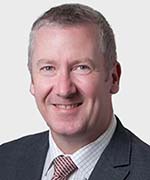 Niall O' Hare
Niall is the Founder and Chief Executive Officer of Triangle Life, a Bermuda-based life insurer offering bespoke solutions to HNW clients globally. Niall has worked in direct life insurance his entire career, and has almost 30 years of global experience, having worked in Europe, North America and Asia.
Prior to Triangle Life, Niall was the CEO of the largest global provider of HNW Life Insurance solutions, leading the organization's HNW businesses in Bermuda, Hong Kong and Singapore.
Niall is a Fellow of the Institute and Faculty of Actuaries (UK).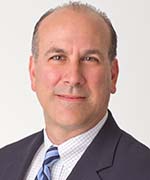 Peter Giacone
Peter Giacone is a Senior Managing Director and Global Head of the Insurance Ratings team at KBRA, where he performs credit and financial analysis for the company's rating process. In addition to insurance and financial guaranty, Peter also works closely with KBRA's investment fund and public finance analytical teams.
Prior to joining KBRA, Peter spent six years as chief financial officer at the Liquidation Bureau within the New York State Department of Financial Services. Over the span of his 35-year career in financial services, Peter has worked extensively in analytical roles involving risk management, capital markets, and financial reporting at numerous companies including Morgan Stanley, MetLife, and XL Capital.
Peter earned a B.S.B.A. in accounting from the Georgetown University McDonough School of Business and an MBA in finance from the New York University Stern School of Business.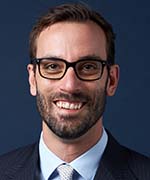 Paolo Fiandesio
Mr. Fiandesio joined Resolution Re in November 2021 as Chief Risk Officer. Prior to joining Resolution Re, he spent 3 years at Somerset Reinsurance Ltd, where he was responsible for the design and implementation of Somerset's risk management framework, working closely with Senior Management and the Board.
Paolo has over 10 years of management consulting experience at EY, where he worked with Chief Risk Officers and executive management teams across continental Europe and the UK to design and implement risk management frameworks in compliance with Solvency II. Since joining EY Bermuda in 2016, he was responsible for the delivery of EY's risk and regulatory services, with a focus on assisting new (re)insurance start-ups wanting to register under the Bermuda Insurance Act 1978 and its related regulations.
Mr. Fiandesio has a bachelor's degree in international Markets Economics and a master's degree in management of Financial Intermediates.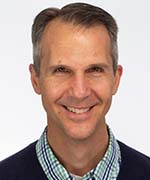 Robb Barnum
Robb is an ESG Risk Manager at NEAM, Inc. He joined the firm in 2021 having previously been a Director in the Analytics & Quantitative Research Group at Conning Asset Management for 13 years. Prior to joining Conning, he was a trader and analyst at CIGNA Investment Management focused on securitized products and variable annuity hedging. Prior to CIGNA, he was employed at Citigroup Insurance Investments in New York and Hartford as a derivatives and rates trader. Robb is a graduate of Cedarville University with a Bachelor of Arts in both Finance and International Business. He is a CFA Charterholder and is a member of the CFA Society Hartford. He has been employed in the investment industry since 1994.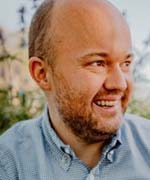 Zac Townsend
Zac Townsend is the chairman of Standard Crypto Insurance Bitcoin (Bermuda) Limited, and CEO and co-founder of its parent companies. SCIBB is a startup direct long-term and life insurer leveraging Bitcoin, seeking to be licensed in Bermuda as the first company under the new IILT class.
Previously, Zac split his career between financial technology and government service. He was an Associate Partner at McKinsey & Company, where he was a leader in McKinsey's financial services practice with a focus on fintech/insurtech and digital business building. A graduate of Y Combinator, the startup accelerator, he built banking startup Standard Treasury, which he ultimately sold to Silicon Valley Bank. For his work he was named to Forbes 30 Under 30 list for Enterprise Technology.
In government service, Zac was the inaugural Chief Data Officer of California and earlier served as the head of innovation and CTO of the City of Newark, NJ under Mayor Cory Booker.