Professor Francesca Gino
Why it Pays to Break the Rules at Work and in Life
Francesca Gino is an award-winning researcher and teacher, and a tenured professor at Harvard Business School. Her consulting and speaking clients include Bacardi, Akamai, Disney, Goldman Sachs, Honeywell, Novartis, P&G, and the U.S. Air Force, Army, and Navy. She has been honored as one of the world's Top 40 Business Professors under 40 and one of the world's 50 most influential management thinkers. Her work has been featured on CNN and NPR, as well as in the Economist, Financial Times, New York Times, Newsweek, Scientific American, and Psychology Today.
AGENDA
THURSDAY, September 23, 2021
9:00 am – 9:15 am
Welcome
Speaker: The Hon. Curtis L. Dickinson JP, MP – The Minister of Finance, The Government of Bermuda
9:15 am – 10:00 am
Panel Discussion – Sidecars and Securitizations in the long-term sector
Moderated By: Colin Dutkiewicz, Global Head of Life, Aon Reinsurance Solutions
Panel:
Gokul Sudarsana, Managing Director, Hudson Structured Capital Management; Sean Brennan, Executive Vice President, Head of Risk Transfer and Flow Reinsurance, Athene; Colin Forgione, Athene; Scott Mitchell, Head of Life ILS, Schroders

10:00 am – 10:45 am
Rebel Talent – Why it Pays to Break the Rules at Work and in Life.
Rebels have a bad reputation. We think of them as troublemakers, outcasts, and contrarians, but in this session Francesca Gino, a behavioral scientist who has spent more than a decade studying rebels at organizations around the world, argues that rebels are capable of changing the world for the better with their unconventional outlooks. They defy the status quo, and are masters of innovation and reinvention, and cultivating the rebel talent inside of us allows businesses to evolve and to prosper.
Speaker: Professor Francesca Gino – Harvard Business School
10:45 am – 11:00 am
BILTIR Statutory Session
Sylvia Oliveira, BILTIR Board, Chair
11:00 am – 11:45 am
Managing Disruption through Structured Innovation
The insurance landscape is changing rapidly, and carriers must embrace a consumer-first mindset if they want to remain relevant and continue to adapt and grow. RGAX has combined design thinking best practices with RGA's life and health insurance expertise to provide a structured approach for accelerating product development and helping solve modern industry problems. In this session, Mitch Ocampo, Vice President, Americas Innovation and Chase Huey, Executive Director, Innovation Studio of RGAX will share the core components of an effective innovation strategy and how it can be implemented. They will dive into our industry-specific design thinking methodology, showcase real-life innovation successes and will provide steps on what it takes to get started.
Speakers:RGAX - Mitch Ocampo, Vice President, Americas Innovation; Chase Huey, Executive Director, Innovation Studio
11:45 am – 12:30 pm
Panel Discussion

Moderated by: James Claxton, Senior Manager, Risk & Actuarial Services, EY Bermuda Ltd

Panel: Clark Jeffries, CIO, Somerset Re; Jeffrey Jacobs, CIO, Insurance Solutions Group, Apollo; Juan Mazzini, Senior Vice President, Global Atlantic Financial Group
12:30 pm
Questions and Final Comments

Martin Laframboise, Executive Director, BILTIR
Supporting Sponsors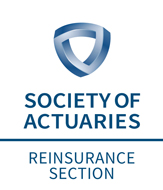 BERMUDA INTERNATIONAL LONG TERM INSURERS AND REINSURERS
Welcome to 2019 Bermuda International Life and Annuity Conference sponsored by Bermuda International Long Term Insurers and Reinsurers.
This is the only industry event uniquely focused on the long-term insurance industry in Bermuda. Apart from the many excellent networking opportunities, the event features leading industry experts and stimulating panel discussions. The conference will provide you with insight on the latest trends and issues facing the industry and your company.
About Us
Bermuda International Long Term Insurers and Reinsurers (BILTIR) was created to serve as a formal association representing the long-term insurers and reinsurers in Bermuda.
The primary focus of BILTIR is to act as an advocate for Bermuda's life and annuity industry for public policy that supports the industry marketplace, including regulatory requirements, other Bermuda Monetary Authority or Bermuda government issues, and tax matters with various jurisdictions. BILTIR strives to provide a consistent and coherent voice for concerns of the long-term (re)insurance sector in Bermuda.