Evelyn Gosnell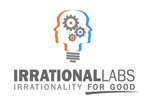 Money is about opportunity cost. How and where do we make mistakes with our money? What is the best way to spend our money? How does the way pricing is displayed affect our decision to buy? How do we think about money and risk? What incentives are most effective at motivating changes in behavior? Despite our deep knowledge and interaction with money, we (even experts) tend to make the same mistakes again and again.
Evelyn Gosnell, Lead Researcher at Irrational Labs, is dedicated to answering these questions and others in order to help individuals and companies understand human behavior so they can positively impact their own lives and the lives of their customers. Evelyn's interests span a wide range of behaviors and domains, with the main theme to bring ideas that fly in the face of common wisdom to the humans that need them the most. With Irrational Labs, Evelyn has worked with Metlife, Aetna, and several Fintech companies.
Evelyn works with Dan Ariely, Professor of Behavioral Economics at Duke University and founder of Irrational Labs. She has co-authored an e-course on behavioral economics with him, and has also worked with behavioral economists from Cornell, UCSD, and UVA on a variety of behavioral science projects. Evelyn holds a B.A. from Duke University and a Master's Degree from the Institut d'Études Politiques in France.
Christopher N. Lech

Mr. Lech, Head of Client Strategy, joined NEAM, Inc. in 1996 and is currently responsible for NEAM, Inc.'s client strategy group which delivers investment and capital management services to NEAM, Inc. clients. He has over 26 years of investment experience. Prior to joining NEAM, Inc., Mr. Lech was employed by Bear, Stearns & Company where he was a Managing Director in the Financial Analytics and Structured Transactions Group, responsible for the management of a variety of fixed income trading, structuring, analytical and research functions. Prior to joining Bear Stearns, he was a structured securities consultant for KPMG Peat Marwick. He is a graduate of Syracuse University with dual B.S. degrees in Finance and Marketing. Mr. Lech is a CFA Charterholder and a member of the Hartford Society of Financial Analysts and a member of the Firm's Policy Committee.
Michele Matzinger

Ms. Matzinger, Head of Equities / Senior Equity Manager, joined NEAM, Inc. in 2008. She has over 21 years of experience in the investment industry. In her capacity as Head of Equities, Ms. Matzinger is responsible for both the management and research functions for NEAM, Inc.'s active equity strategies: Focused Value and Dividend Select. She is a member of the Firm's Policy Committee. Prior to joining NEAM, Inc., Ms. Matzinger worked as an equity research consultant for Hoover Investment Management in San Francisco. Before Hoover, she was a Research Analyst with Apex Capital, LLC as well as Montgomery Asset Management in the Bay Area. Ms. Matzinger is a CFA Charterholder and received her B.A. from Brown University with a dual concentration in Economics and Public Policy.
Kerr Kennedy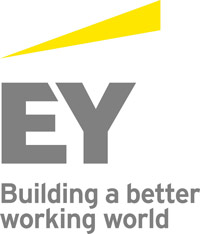 Kerr is a Senior Manager in the Advisory practice of the FSO of EY, based in Bermuda. Kerr has over 15 years of risk management experience across financial services, over 10 of which have been focused on IT risk and controls via the management and delivery of large-scale projects related to Sarbanes-Oxley (SOX) 404 compliance, Service Organization Control (SOC) 1 and 2 reporting, internal audit, Solvency II and Web Security.
Chris Maiato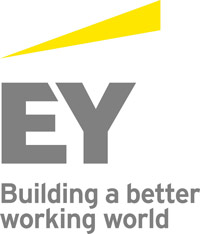 Chris is a Principal and Advisory Leader for the Financial Services Organization (FSO) of EY in the Bermuda, Bahamas, British Virgin Islands and Cayman Islands (BBC). Chris has over 17 years of industry experience, including extensive experience in financial services delivering a wide array of services and projects to clients in the asset management, (re)insurance and banking industries.
MAX J. RUDOLPH, FSA CFA CERA MAAA

Max Rudolph is the founder of Rudolph Financial Consulting, LLC in Omaha, Nebraska. He helps insurance companies develop and improve their ORSA/enterprise risk management (ERM) process and developed industry best practice asset-liability management (ALM) and liquidity practices. A frequent presenter and award winning author, Max is noted for his annual financial predictions, contrarian approach and strong risk network. He is a private investor, an adjunct professor in the finance department of Creighton University, and has served on the board of the Society of Actuaries (SOA) and as President of the Nebraska Actuaries Club. His strategic vision is illustrated by his long association with topics like enterprise risk management, emerging risks, value investing, pandemics and interest rates.
Max has completed research projects covering emerging risks, investment strategies, value investing, interest rate risk, and ERM. Most recently he published research on interest rates titled Transition to a High Interest Rate Environment: Preparing for Uncertainty, which considered various future scenarios for nominal interest rates and reasons why they could occur. Max has developed educational materials related to ERM and investment topics. He was named a thought leader in the ERM discipline, received the SOA President's Award and has spoken at many universities and seminars. He graduated from Michigan Technological University with degrees in Mathematics and Engineering Administration, is a credentialed actuary and CFA charter holder.
You can find Max's monthly newsletters and annual financial predictions, along with many of his articles, papers and presentations, at www.rudolph-financial.com
Eileen Burns

Eileen Burns is a consulting actuary with the Seattle office of Milliman, specializing in predictive modeling. Eileen managed Milliman's first industry level study of variable annuity policyholder lapse behavior using predictive modeling. The project combined 117 million policy records to investigate the drivers behind policyholder behavior at a much finer degree of accuracy than in a typical experience study. The study aimed to set the standard for data preparation and for presentation of predictive modeling results. She and her team recently completed a similar study on fixed annuity policyholder behavior for a single client company. She has spoken at many industry meetings on topics associated with predictive modeling, including describing available mathematical forms, how to incorporate the results into assumption setting, and describing how to leverage predictive models to inform stochastic liability projections.
David Wang

David is a Principal in the Seattle Life practice of Milliman. He joined the firm in 2006.
David specializes in Variable Annuity product development. Since he joined Milliman, he has worked extensively on Variable Annuity projects including pricing, capital assessment, and financial reporting. He is also the coordinator of the quarterly variable annuity market update report. In addition, David has worked on other projects that involve stochastic and nested stochastic modeling, MCEV reporting, Solvency II reporting, proxy modeling, and predictive modeling.
Marc Beckers, AIA, IABE, MBA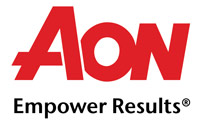 Head of Aon Benfield Resolutions EMEA
Responsible for transaction support and regulatory approvals
Marc Beckers joined Aon Benfield in February 2007 as head of Aon Benfield Analytics EMEA (Europe, Middle East and Africa). Since July 2014 Marc has lead Aon Benfield's ReSolutions team for EMEA as well as the non-traditional life reinsurance effort in the region.
Marc is also an MD at Aon Benfield Securities focusing on EMEA opportunities. He is very involved in Aon Benfield's Solvency II strategy and in capital structuring solutions for clients in EMEA. Marc has 25 years of insurance and reinsurance capital markets experience. He is a Belgian life actuary by training and has an MBA from Cornell University.
MIKE KASTER, MBA, FSA, MAAA

Executive Vice President – Head of Life Solutions (U.S.)
Willis Re Inc. – Willis Towers Watson
Mike is based in our New York office as the leader of the Life Solutions Group (LSG) in the U.S, focused on reinsurance solutions for clients.. An experienced life actuary, Mike has extensive experience in life, annuity and long term care (LTC) reinsurance, leveraging his years of experience in capital management, valuation and insurance product pricing. He joined Willis Re in early 2011. During his time at Willis Re, he has led the efforts to expand the reinsurance brokerage business into the growing asset-intensive life reinsurance business. LSG, under his leadership, has executed reinsurance transactions in life insurance, deferred fixed annuities, indexed annuities and long term care. He has also led engagements around several other closed block life and annuity businesses, a longevity transaction, and more recently in the variable annuity reinsurance space. Of significance, Mike was the lead broker on the only LTC closed block transaction that has completed in the reinsurance market within the last 10 years.
With over 30 years of experience in the overall life insurance market, Mike has held senior actuarial positions for major direct life insurance companies including Conseco, Allstate International, Irish Life and Lincoln National. He has also held senior consulting and managing principal positions with Watson Wyatt and his own consulting company, Kaster Actuarial Resources. Mike has been very active in several industry committees and leadership positions, currently serving on the Society of Actuaries' Reinsurance Section Council, as well as previously serving as the chair of the Marketing and Distribution Section Council and a member of the Product Development Section Council.
Mike holds a bachelors degree (with honors) from Wabash College in Indiana and a M.B.A. from the University of Illinois – Chicago. He is a Fellow of the Society of Actuaries and a Member of the American Academy of Actuaries.